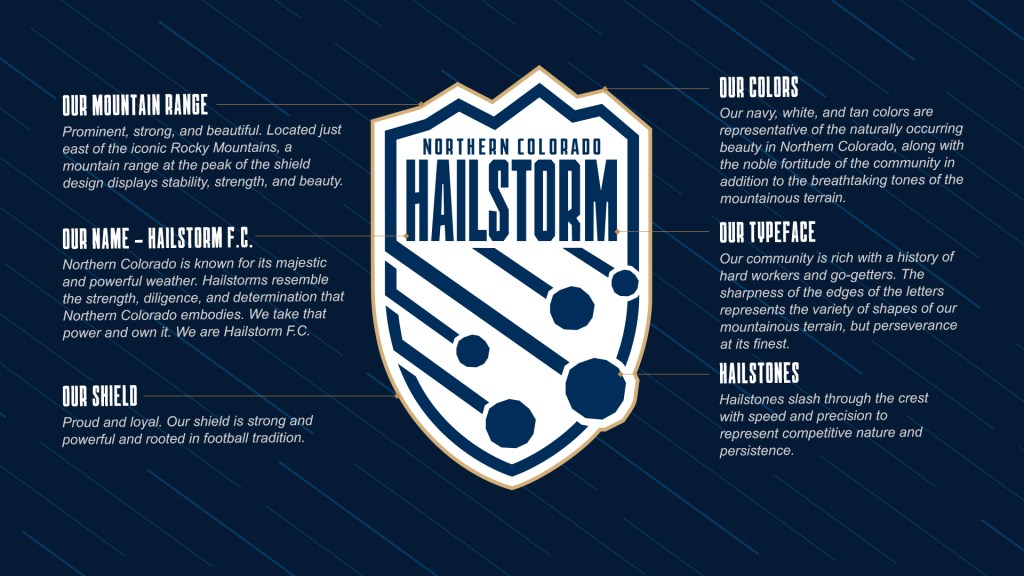 MORE ABOUT THE CREST
The Northern Colorado Hailstorm FC brand plays homage to the iconic weather that Northern Coloradans experience. Created with input from the local community, Hailstorm FC's brand embraces the characteristics integral to the community the club is proud to represent.
The crest for Hailstorm FC includes a shield that anchors the club in football tradition while also proudly displaying features that represent the community. A mountain range sits at the peak of the crest; prominent, strong, and enduring. Characteristic to the Northern Colorado region, hailstones slash through the crest with speed and precision to represent the competitive nature this football club will bring day in and day out.