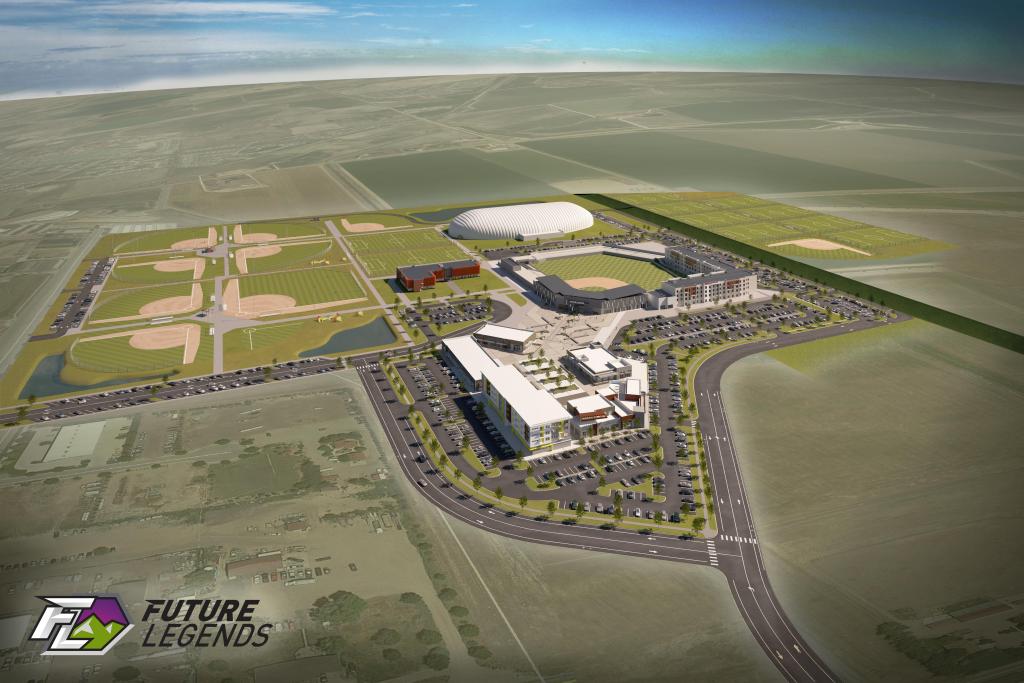 Northern Colorado Hailstorm FC will play at the Future Legends Complex in Windsor, CO, a premium multi-sport facility dedicated to the stars of tomorrow. The centerpiece of Future Legends will be a 6,500-seat stadium that Hailstorm FC will call home.
Opening in 2023, the 118-acre complex will also include more than 20 outdoor turf and grass fields, a four-acre dome with a turf field and hardcourt courts inside, dorms for youth tournament participants, restaurants, and other amenities. Future Legends represents the next evolution of sports venues, offering an experience unlike any other to athletes and their families.
For more information on Future Legends Complex, visit futurelegendscomplex.com.