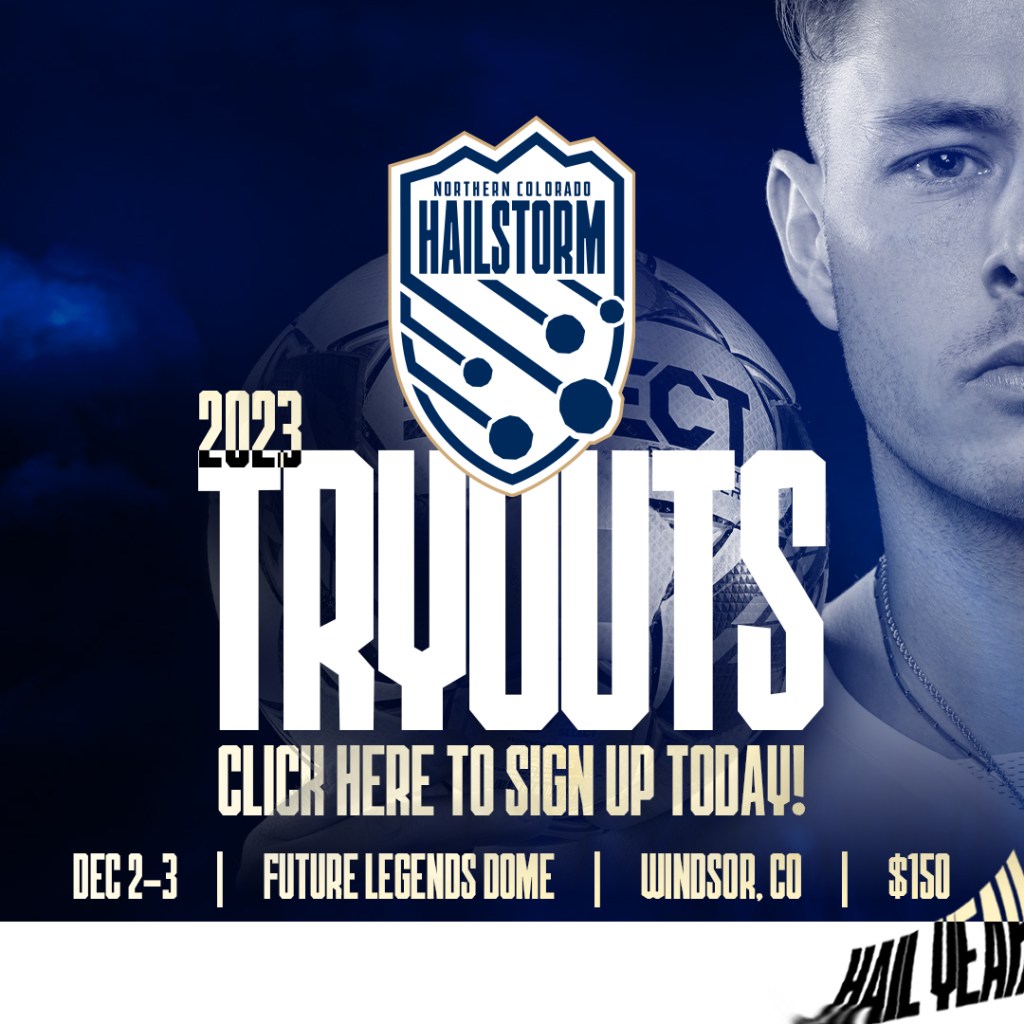 Northern Colorado Hailstorm FC is excited to host open trials on December 2 and 3 inside the dome at Future Legends Complex.
Players will have a chance to try out for the club's USL League One team and get in front of Coach Eamon Zayed and his staff. The registration fee is $150.
We invite soccer players from across the United States and around the world to come give it a shot!